From large to small, every business wants a website of their own, and in fact, literally requires it to do business. Fortunately, with the wide array of free website creation tools, crafting a custom website for business or personal use is a relatively easy task. How to create a custom web page will depend upon the method you use for the creation and what you need from the web page.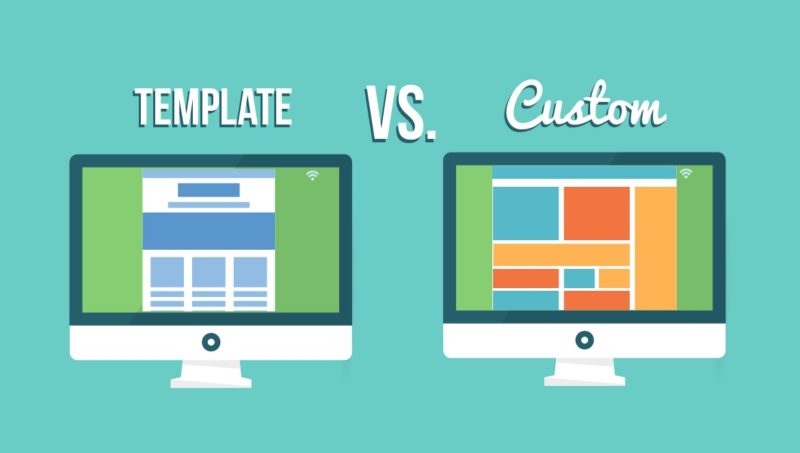 Determining Your Own Needs from Your Custom Website
Getting what you want means assessing the task at hand and determining what you require from your website. While that sounds like common sense, it's surprising how many people aren't sure precisely what they need from the website and begin to build without taking those needs into account. Will you need shopping cart functionality on your website? If you plan to sell from your site, having some type of shopping cart to sell your goods is necessary. Likewise, if your site is to be a Google news site, certain criteria must be met. It's quite likely for those purposes that a blog or content management system will be the best method for you to use when you're building your website.
When you create a custom web page, the first step is knowing what you want. Understanding what you're going to need from the website and having a look and feel in mind that you'd like to achieve is the best place to start.
Finding The Best Form and Function
Typically you can best do all of these things by surfing the internet and viewing some of your competitor's pages. If you're not entirely sure what those are, search other sites that are already doing what you're considering. If you want to sell websites, then find other sites that are doing so. If your niche is crafting, find the top ten crafting sites and take a look. This is not to say copy those sites, of course, but do note their functionality. You will want to pay close attention to the navigation and the other pertinent aspects of the site to emulate those portions that you like and improve upon the portions that you don't care for.
Review the payment gateways that you see on each site and note which are the most easily facilitated and what was used to accomplish that; by reviewing other websites that have been created to do what you're attempting, you'll find out how to build a custom website for your particular area.
How to Get Started Building
Today, most of the more popular methods of building a custom website are open-source software. That is to say, the software is available in its entirety and may be edited and customized by you or another coder. Most, if not all, of the open-source software that you will use, is also free of charge, although you will find some for-pay software and remain in the open-source arena.
What If You're Not a Website Designer?
It's a relatively easy task to create a custom web page using WordPress software. This prevalent blogging software has evolved to become a content management system and is also available free of charge on the WordPress website. It can be automatically installed on most servers or free websites and allows the user to add their own sales tools. WordPress is an easy-to-install software that typically takes about ten minutes to accomplish. WordPress may also be installed using a regular server, hosted on your own private server. In most cases, it can be automatically set up using an installer that is normally standard in the server control panel. 
Another popular choice to create a custom website for those who are selling goods is Zen Cart. This is a shopping cart website choice, free of charge for those who use it and maybe automatically installed by any server using C-Panel and Fantastico type software installers. If you're looking for an easy-to-use content management system that doesn't require a large learning curve, one of the best will be CMS Made Simple. This is another of the open-source software installations free of charge to the user and normally come up on Control Panel or C-Panel software in most private servers that you will purchase for your website use.
Getting the Right "Look and Feel"
Even if you're not a designer, you can create a custom web page and get the look and feel that you want. The community of users for most blog or content management systems that you will consider typically offers free themes for your use. Browsing themes available to you and following easy-to-use instructions for their installation will usually net you a great website in a relatively short amount of time. You can create a custom web page today, even if you've never built anything online before now, and you can normally have your bare-bones webpage set up in under an hour.
Adding content to the site, creating original text that will increase your views, and adding interest to your site will be the next step you're going to take. Today, it's easy to create a custom web page, thanks to new and innovative server systems and open-source software communities.
Getting started.
If you are ready to get started on your journey to creating your own custom website, then the first thing you will need to do is register a domain if you do not already have one. The next thing you will need is domain hosting. Domain hosting is necessary to store your custom website files on the internet.