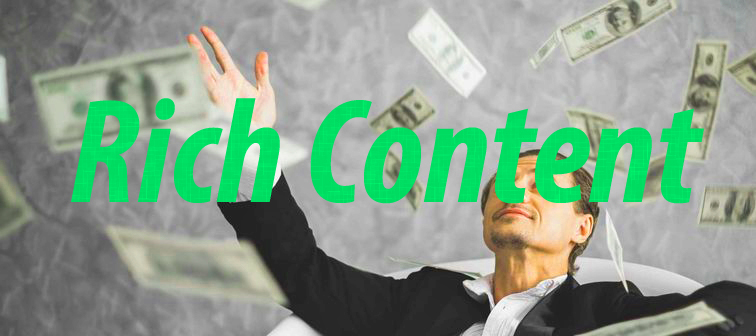 Are you wondering what makes one webpage unique when others are not gaining any noticeable success? It is all in the content. When people visit your web page, they want a clean, readable design with the right fonts, colors, and quick downloads. However, they also desire the format to get out of the way as soon as possible. You have to keep in mind that web users are voracious consumers of information. Did you know that the current web surfers look at more web pages in a single session than ever before but spending less time per page? What all these shows are how competitive it is to get consumer attention. If you want your page to deliver customer satisfaction, build sales, and spend more time on it, you must have effective content. Follow these tips to make your webpage content-rich as much as possible:
Focus on the keywords
When you create content, you need to start with thematic keyword research targeting the queries and search intent to drive sufficient traffic. While on keywords, try to ensure that you are not a victim of keyword cannibalization, whereby you might have individual pages that seem distinct to but compete for the same set of keywords. Google might not be able to differentiate them. Thankfully, with keyword research, you get to understand the type of content to write. You will see the content gaps and opportunities that you have not provided information that your target audience is interested in. When you offer a range of information that consumers are looking for, you take one step closer to creating a content-rich webpage.
Be disciplined and committed
You will never create a content-rich webpage if you do not have tunnel vision and a laser-sharp focus: self-discipline. You can waste a lot of time navigating from one site to another, but it's all a distraction. Instead, it would help if you were looking to limit your content explorations to only the sites and resources that help you build your webpage. It would be best if you also were disciplined in content creation by developing a regular writing schedule that you can adhere to even when you do not feel like it. It is part of being committed to making your webpage excellent.
Stay organized
One of the main complaints from most web users is the inability to find whatever they are looking for. Do not expect prospective customers to go through page after page looking for a single item. If possible, set up your page based on the three-click rule, which means no page gets to be farther than three clicks away from the main page. Preferably, organize your content into specialized areas and include an on-site search facility so that anyone who knows what they are looking for can find it without much hassle. The organization is a crucial attribute for any content-rich website.
Write the content yourself
If you are keen on having an authority niche website, consider writing the majority of your content. Using ghostwriter, for instance, will allow you to produce quality content much faster. In addition, you will be the expert and will have minimized your workload. Unique content should be among your top priorities.
These best practices may not be big, bold moves that will bring immediate and significant changes, but they are incremental improvements that should get you lasting benefits for a long time. For example, having a content-rich webpage is one of the most effective traffic-building strategies, so do not be left behind.